Hi everyone!
Sorry I am late with the blog! I was too busy celebrating THE FIRST NBA CHAMPIONSHIP EVER FOR THE TORONTO RAPTORS!
We had an awesome Week 5 with great weather from Saturday–Wednesday! We had lots of amazing games and a lot of smiling faces in the second last week before the playoffs for our Saturday and Sunday divisions, and the final week before playoffs for the TFFL North JCC Chai Divisions!
Parents Appreciation Day
This Sunday is Parents Appreciation Day with pickup games for our parents, refreshments, and a raffle presented by Lululemon Yonge & Briar Hill!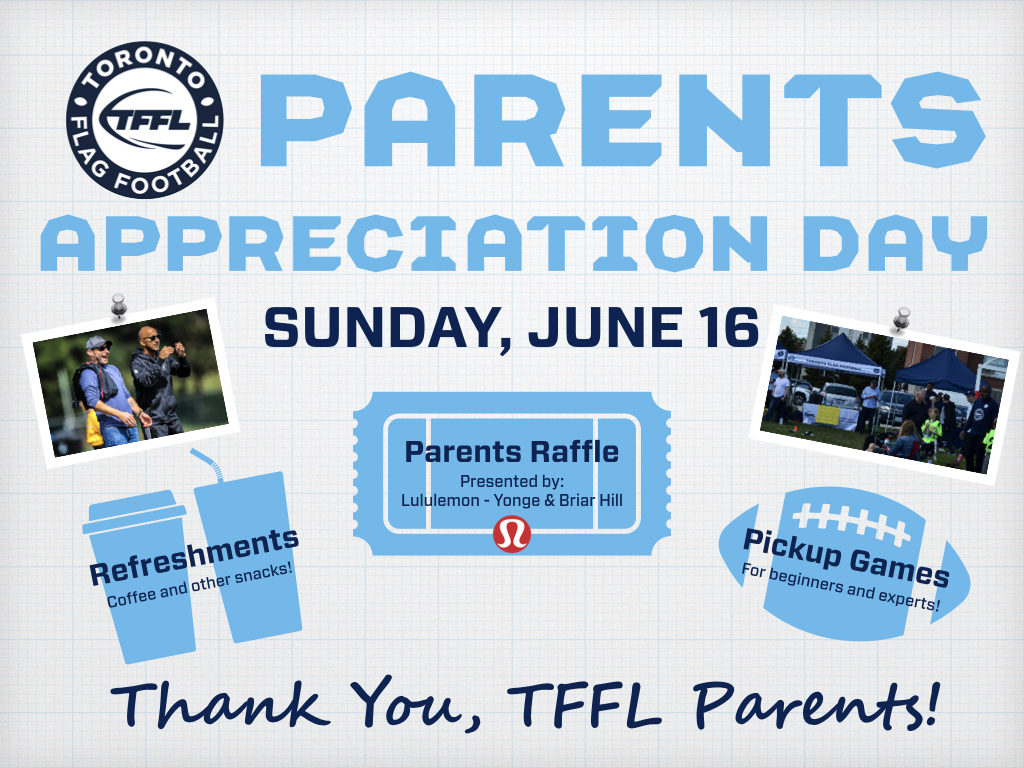 Playoff Schedule
The Playoff Schedule will be posted early next week and all teams will be informed of their first game times!
Looking forward to another amazing weekend!
Argonauts Home Opener
Don't forget to redeem your two-for-one tickets to the Toronto Argonauts home opener vs. the Hamilton Tiger-Cats on June 22. If you have any questions about it, don't hesitate to reach out.
WE THE NORTH!