We are excited to share the announcement of a development-focused partnership with the Toronto Argonauts, as part of the club's commitment to growing amateur football in Toronto.
We were building to it for a while with a website update, logo change, and a few other hints along the way.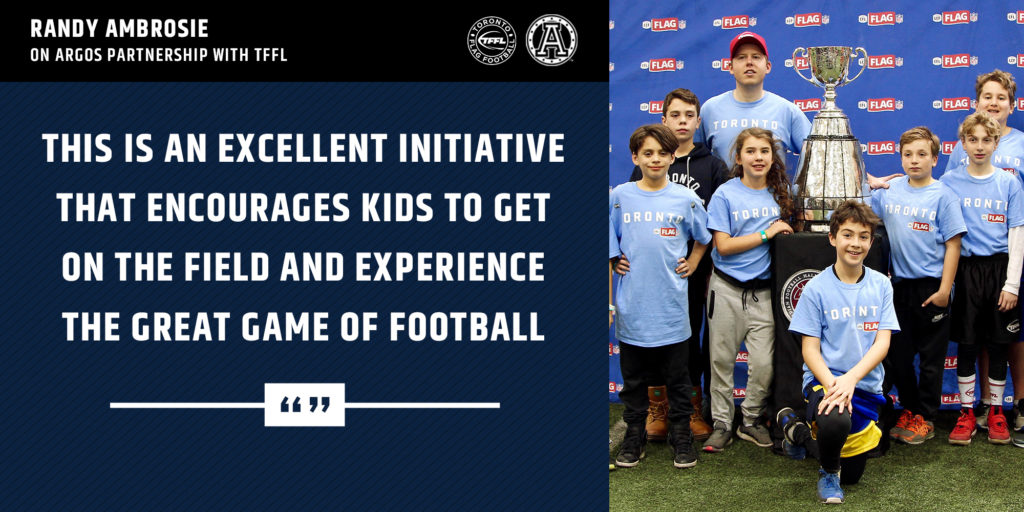 What does this mean for the TFFL experience?
It is now, as it was before: All about our dedicated players.
Aside from a cool new logo and colour scheme inspired by our new partners, our new partnership will have a positive impact on the overall TFFL experience, bringing the best that flag football has to offer to the Greater Toronto Area. Starting in Spring 2019, our players will get:
Brand new Argonauts-branded jerseys.
Regular Argos player and alumni appearances at the field.
Football clinics for participants to learn on-field skills.
Clinics for coaches in alignment with Huddle Up, the Argonauts' signature anti-bullying program.
We're so excited to work with the Argonauts to help us provide an amazing experience for all of our players, both returning and new faces, and get footballs (and flags) in kids hands.
Click here to read the full press release!