Welcome back for another amazing season of Toronto Flag Football League action!
We've already had two jam-packed days of football for all of our North York teams, and are anxiously awaiting Tuesday's start of our TFFL North – JCC Chai division.
For all Week 1 box scores, check out our schedule page and click into any game for a play-by-play game log and stats.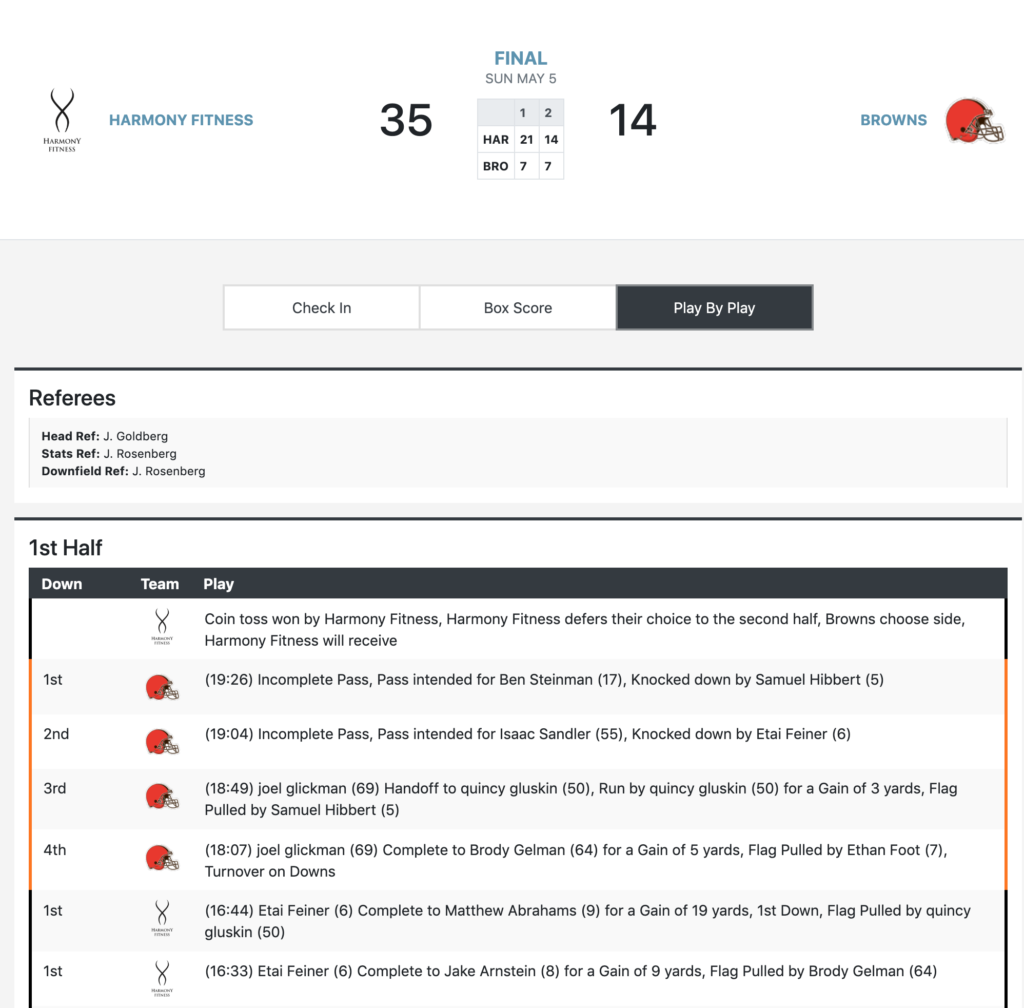 Argonauts @ The Field
Our new partners at the Toronto Argonauts came out to the field for this week to organize some games, sign autographs, and share passion for the game of football!
Thank you so much to Jason The Argonaut, Quarterback Brandon Bridge, and Offensive Lineman Jamal Campbell for coming out to support all of our players!
The Argonauts also shared some great footage of TFFL action on their social media page! Check out their amazing video right here:
Player of The Week
Ethan R., Ravens #44, Junior Division
This week's TFFL Player of the Week is Ethan R. of the Ravens!
Ethan had two catches, both for touchdowns, and added a third touchdown on the ground, totalling 76 all purpose yards in his team's 49-14 win over the Eagles.
Oh… and he did it all with a smile on his face and the support of his teammates! Congratulations, Ethan!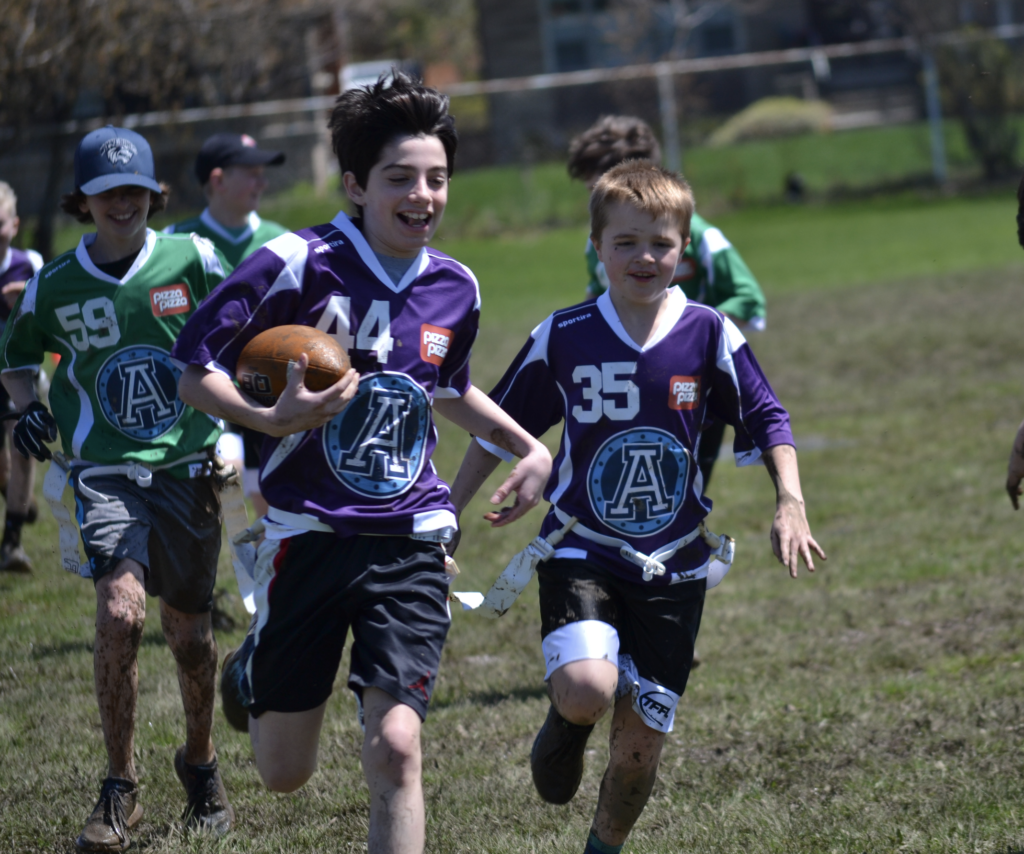 Some More Scenes From Week One