The Toronto Flag Football League sent 3 teams to the Argos Cup, with one of those teams making it all the way to the finals. Although they came up short on the scoreboard everyone went home winners after a great experience many great memories.
The 8:30 start time and chilly weather were no obstacles for the staff or participants of the event as there were smiles everywhere and an overall positive attitude all day long.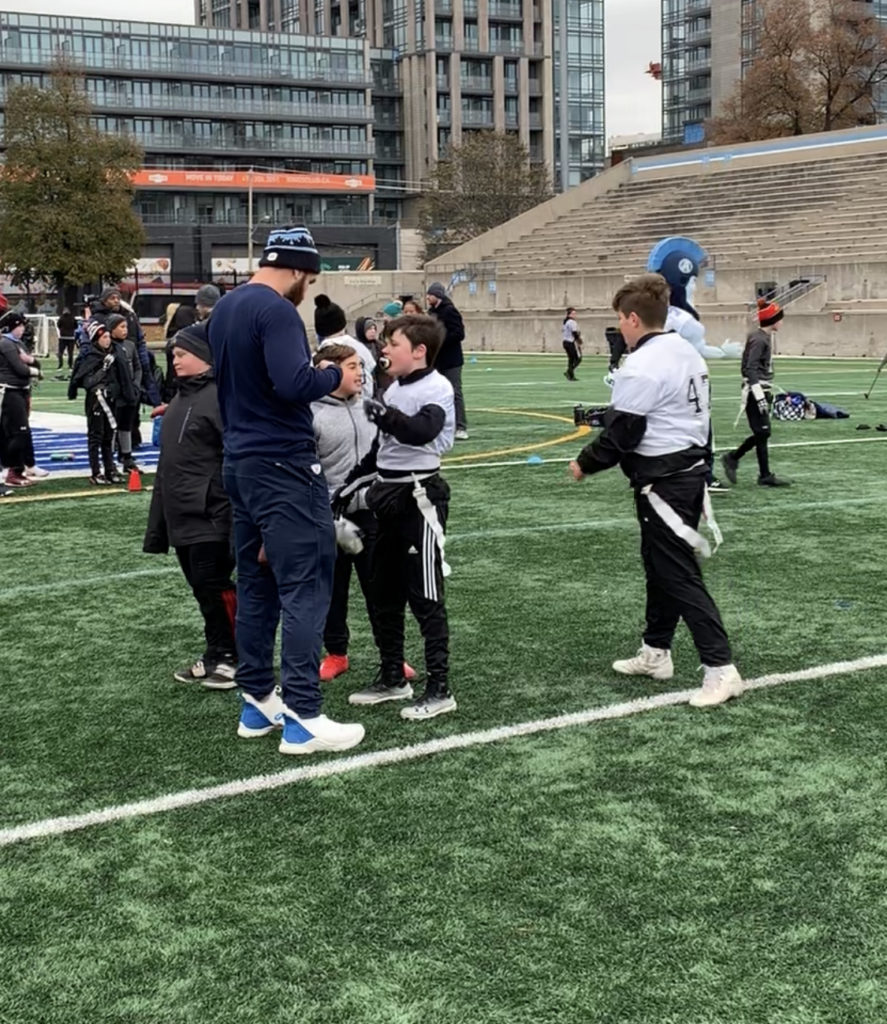 With Argos legends Damon Allen, Matt Black and current Argonauts quarterback McLeod Bethel-Thompson all making appearances throughout the day to help coach teams and keep team spirits high. Each participant received warm drinks, lunch and went home with an Argos prize pack!
We want to thank all of the people that made this possible and keep an eye out for more great events like this one in your emails and on our website!